The topic of this article are photo gallery plugins, what they are used for, and how. To help you find the one you need, we have made a list of the best and most used plugins of this sort. So, let's start by explaining what photo gallery plugins even are.
WordPress has its own built-in gallery feature, but for some of its users, that is not enough. That is why they use photo gallery plugins, which allow them to incorporate videos and images within a gallery.
Most people use galleries to showcase their products in the hopes of presenting them in the best way possible to potential buyers. Still, it is hard to know which gallery plugin is the best because everyone's needs are different. Some of the most important criteria are speed, usability, and of course price.
Now let's mention the top 5 photo gallery plugins, some of their features, and the best ways to use them.
Modula is a free plugin but not all of its features are available in the free version. So if you are looking to have all of its features, you will have to switch to Modula Pro, by paying $39.
Modula Pro's best features include lightboxes, animation effects, filterable galleries in which viewers can filter out gallery items with only the requested tag, and also the limit of removing 20 images per gallery.
This plugin and its many features allow you to create an amazing-looking photo gallery and perfect it to your wishes. Modula's custom grid feature enables you to customize every single image in your gallery by changing its width, height, and ratio to other images in your gallery.
This plugin was made to be user-friendly, but that doesn't mean its galleries will look basic. You should use your creativity in the best way possible in order to end up with stunning galleries. This plugin is perfect for beginners and professionals too, because of its ability to apply CSS to separate galleries.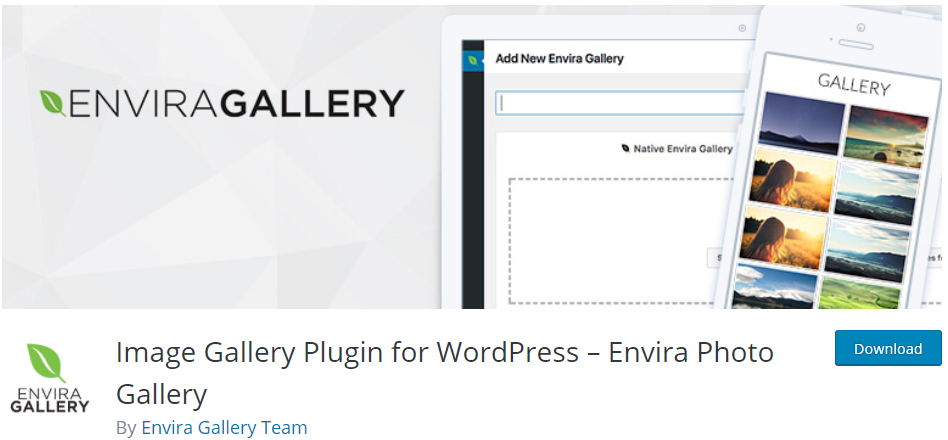 Envira Photo Gallery's drag-and-drop functionality makes it user-friendly, and just like for photos, it has an option for video galleries. It also has custom tags, which make it easy for you to sort and search for photos.
All of its galleries are mobile-responsive so viewing them on your PC doesn't differ from doing so on your tablet, or phone. Another cool thing about this plugin is the option of adding watermarks and password protection to your galleries in case you do not want your photos to be used by others.
It also has social media integration and is compatible with WooCommerce, which makes it easier for you to share your images on other platforms, thus gaining more potential buyers for your products.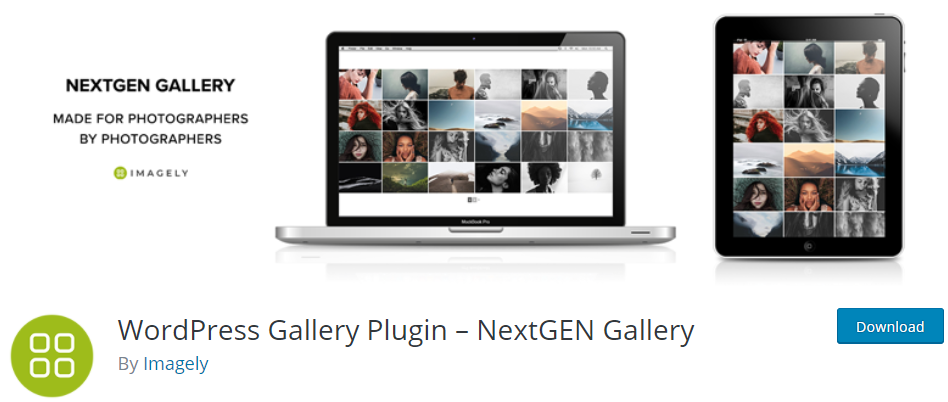 Even though it takes third place, this is one of the most popular WordPress gallery plugins on the market. It has over 1.5 million downloads and differs from the other plugins because there is no typical or standard NextGEN gallery.
You can choose if you want a slideshow or thumbnail, a compact or extended album style, and from there on, you have a limitless choice for sizing, transitions, timing, effects, and so on.
Another great thing about NextGEN Gallery is the possibility to sell your pictures since it has an eCommerce functionality (this is available only in the premium version of the plugin). This plugin is free, but options like applying watermarks are not, so to use them, you will have to buy the premium version.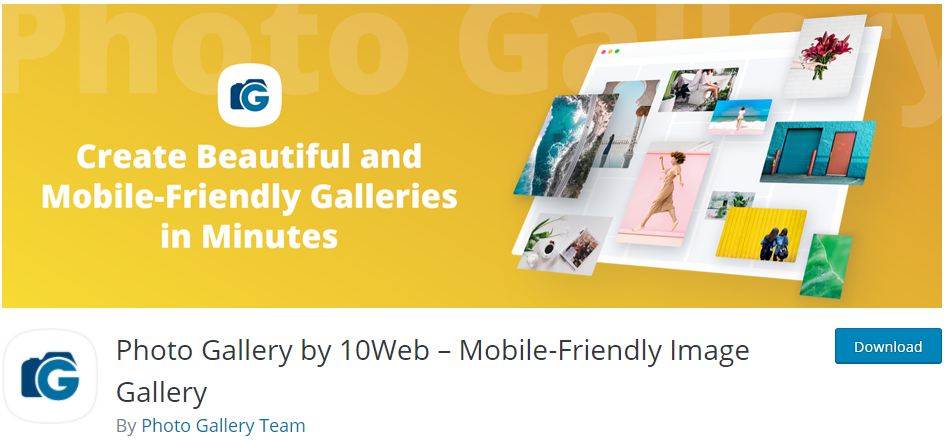 This plugin represents another popular option when it comes to photo gallery plugins. It offers a lot of possibilities for displaying images such as slideshow, image browser, thumbnails, mosaic, masonry, etc.
Like most other plugins, it offers a free and a premium version. The free version contains a few basic-looking gallery layouts, but the more luxurious, better-looking layouts are available in the premium version.
The plugin is also very user-friendly, and its best features include creating galleries from embedded videos and allowing users to create galleries that contain both videos and images.
Some of its free features include importing photos from Instagram, album support, and automatic watermarks. But features like eCommerce functionality, slideshow effects, social sharing, and many others are only available in the paid version.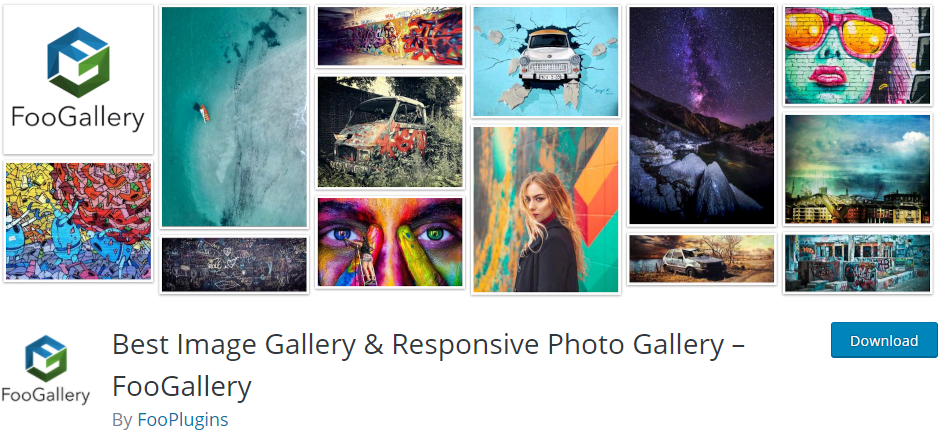 FooGallery is the last plugin on our list, but this does not mean it is less used or any less good than the ones mentioned above. It is one of the simplest photo gallery plugins to use. It also has a free and a paid version.
With the free version, things like hover effects, paging, filtering, captions, shadows, loading effects, themes, border sizing are customizable. This plugin also has a custom CSS feature for developers and one of the plugin's coolest features is the infinite scroll. This is a useful feature for those who do not want to have photos on multiple pages inside a gallery.
On top of all that, video managing is also possible with this plugin.
Conclusion
With FooGallery, we conclude this article. There are some memorable mentions if you are in need of a photo gallery plugin, and the ones above do not suit you. These include Flagallery Photo Portfolio, Gmedia Photo Gallery, Photo Gallery by Supsystic, and many more.
Just like I say in most of my articles, you know your needs best, but I am sure at least one of these plugins will satisfy those needs. I highly suggest downloading at least one of them for your WordPress site, and not using the default image gallery.
All in all, I hope this article was useful in your search for the right photo gallery plugin.