It was a colorful event this Friday 28th of August 2015 at Akwa Douala, when Etongo Ondobo André walked away with a brand New Toyota Yaris after spending just XAF200 (about $0.34 US Dollars) a couple of weeks back on Nexttel Cameroon call credit refill.
Nexttel ( The commercial name of Viettel Cameroon S.A.), setup in Cameroon since September 2014, is the network providing 3G mobile Internet in Cameroon. With innovative products and an outstanding national coverage, Nexttel is positioning itself as a real challenge to existing mobile phone operators.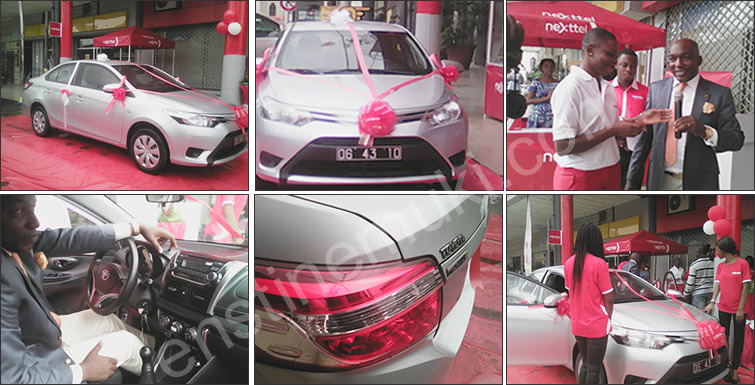 Nexttel Cameroon – Celebrating two Million subscribers!
Due to its ingenuity, performance and incredible customer service, Nexttel is numerically on high speed amassing two million subscribers in just one year of activities.
To celebrate this excellence, the management decided to run a raffle which brought its users scrambling for one of the many prizes, including the brand new car. The lucky winner of the first prize,  Mr Etongo Ondobo André from Yaounde in the presence of excited friends, families and mobile phone users received his car keys from the hands of the Senior Divisional Officer for Wouri Division, Naseri Paul Bea.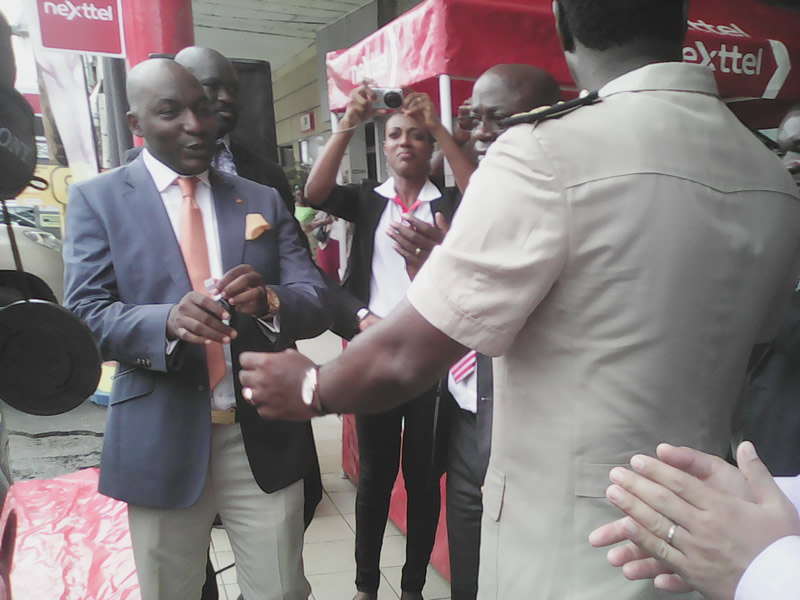 Mr Etongo Ondobo André all away from Yaoundé expressed his over whelming joy and gratitude to Nextell Cameroon for this amazing opportunity that created a way for him to the ownership of one of the most coveted cars in the nation of Cameroon.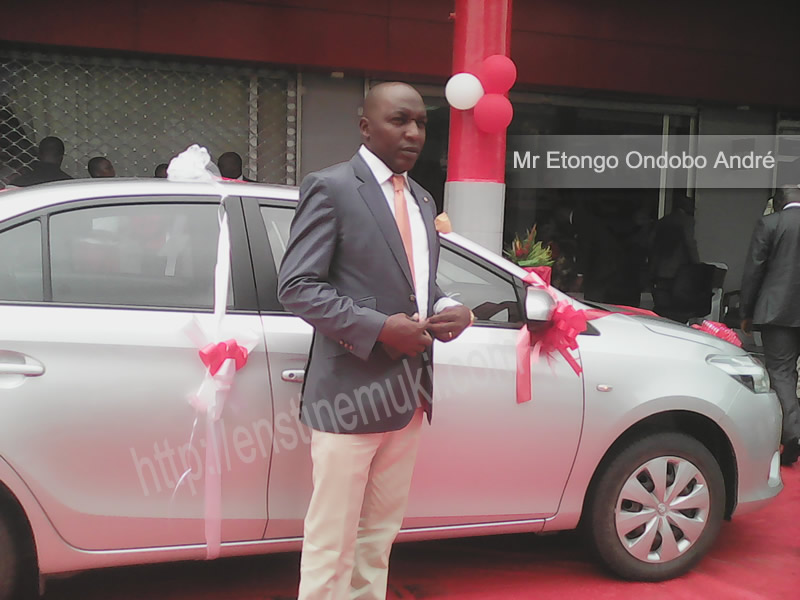 Other winners went away with T-shirts, Face Caps and IPAD MINI each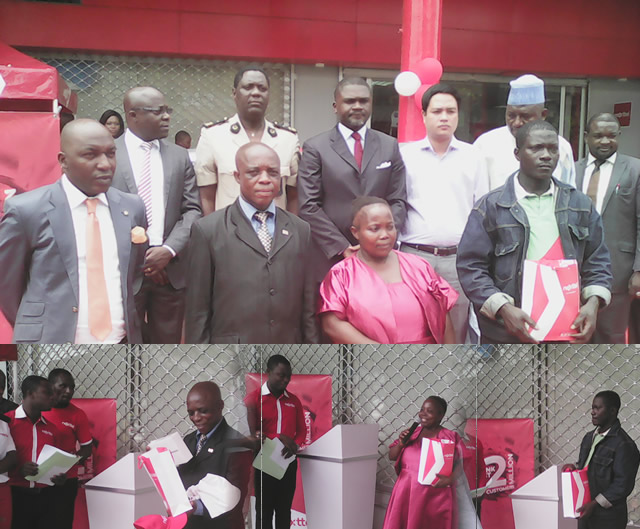 I was there to celebrate Mr Etongo's victory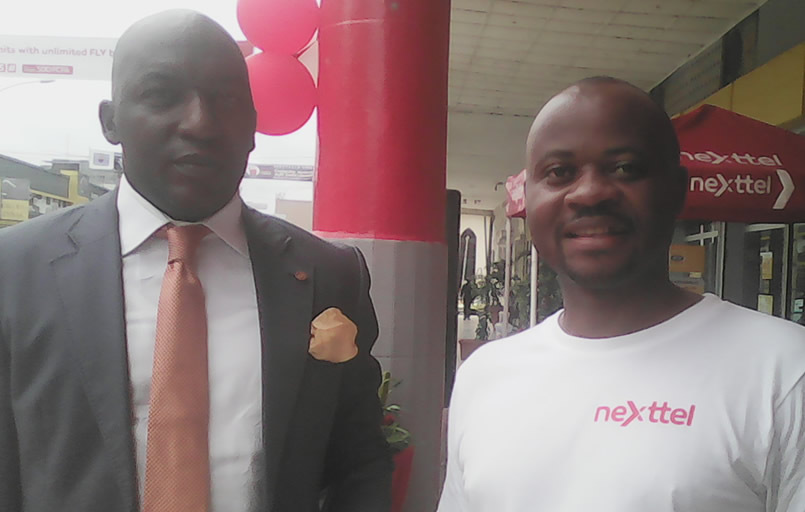 (Left, Mr Etongo & right, Enstine Muki)
What's Next?
According to Joël Bertrand AWONO NDJODO, Marketing & Commercial Director, this is just the tip of an iceberg. In his words, "Nexttel has the widest network in Cameroon, Nexttel has a very strong brand, Nexttel has affordable tariffs, Nexttel has very strong customer experience and is offering a very selected customer service…"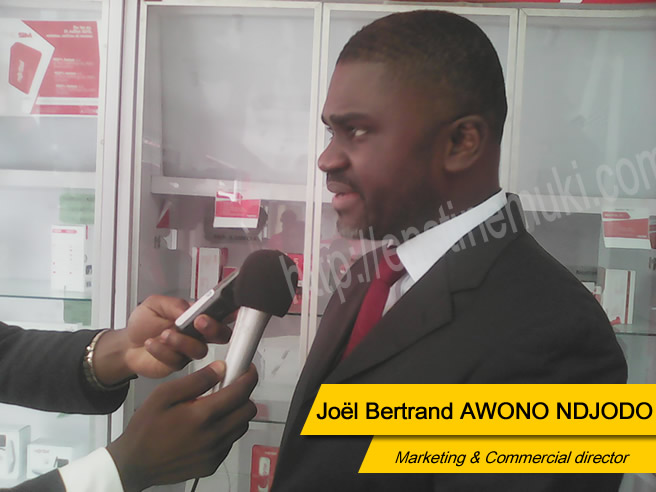 What is my experience so far?
Having met and spoken with some Nexttel officials, I came to uncover the innovative products in their packages.
In the days ahead, I will be giving you details of each and every product that's currently in the Cameroonian market.  Two of these include the Mobile TV that enables you to watch some local and International Televisions on your smartphone and Video Telephony that allows you have live visual experience with the person at the other end of the phone conversation.
Are you connected to Nexttel?
It's just XAF 100  ($0.17 USD) to get a Nexttel SIM Card and be part of a rapidly growing network that pays attention to everyone with a need to communicate.
Checkout Nexttel shops nation wide and be a happy subscriber
Please drop a comment and let me know what you think. If you have a question for Nexttel, please drop it in the comment box!