Starting a business can be stressful. It doesn't matter if it's a website, a store, or an online class. There are so many elements that need to fall into place. Both experienced business owners and newbies in the field cannot be blamed for being a bit anxious about the whole process.
Most of the time, insecurities make us nervous, and if you're insecure, you'll most likely have a slow start. The good news is that there are a number of ways you can approach this problem, and one of them is in this article.
We hope this article will make your job easier and guide you as we offer you the option to manage group courses, on-demand appointments, and payments on one platform.  If you are trying to figure out a better approach to scheduling your lessons, consulting, and so on, this article is for you. What you need is a training management software.
A training management software we'll talk about will allow you to use the tasks menu to communicate with your customers and collaborate with other users on a company page. Continue reading to learn more about this clever solution called Studio Growth.
StudioGrowth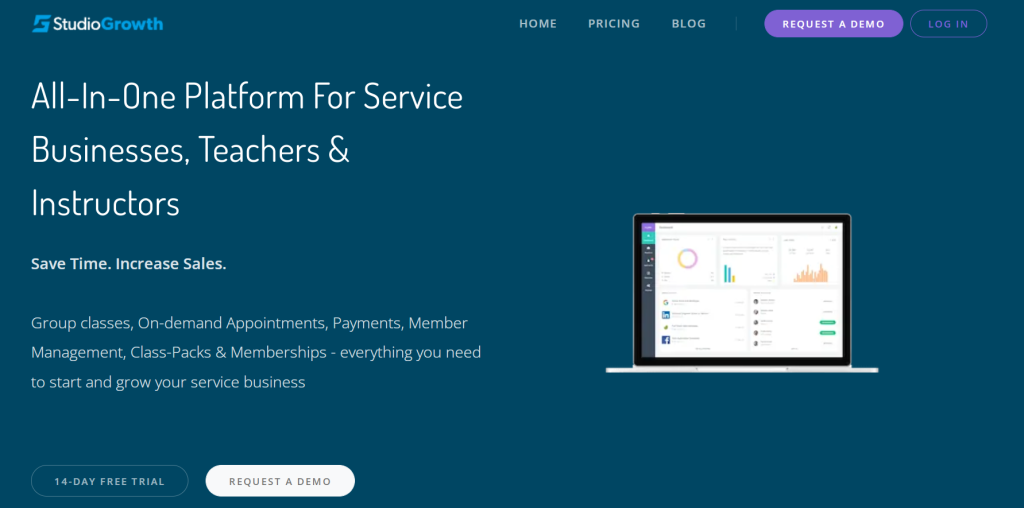 StudioGrowth will delight you because it will eliminate any and all difficulties of growing your online class business.  This software offers you the functionalities needed to make things easier when it comes to promoting your training sessions and connecting with other trainers and customers.
If you like using schedules for appointments with your users or colleagues, then you'll love how they look inside Studio Growth. The scheduling software is elegant and easy to use, both for end users and you.
When it comes to paying for courses, StudioGrowth will offer you one advanced option, which is QR scanning. With it, customers can schedule lessons without a glitch and purchase them in the blink of an eye. By using QR code and one-click transactions with Google Pay, you can book everything independently and participate in your courses.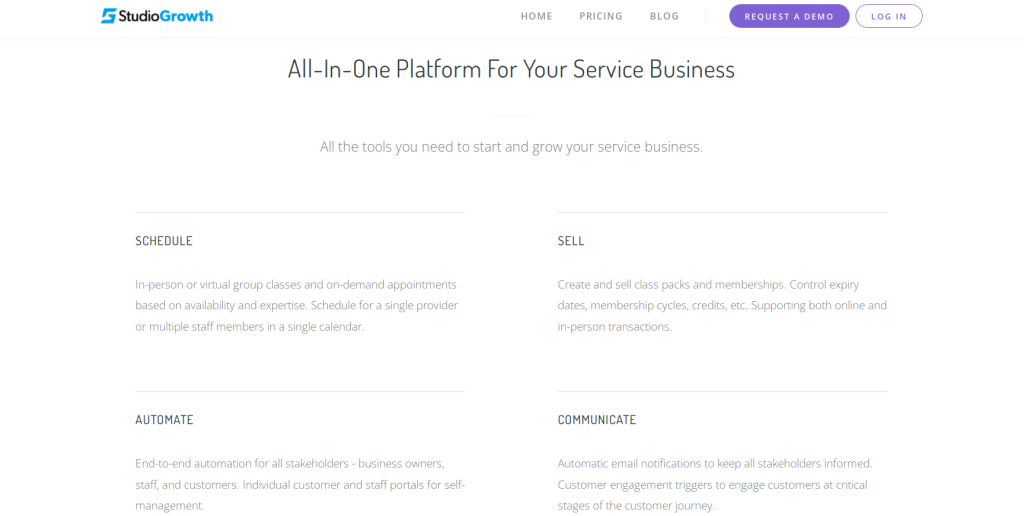 In addition, since we live in an era where everything is connected to our mobile phones, we are sure that most of you use your mobile phones while participating in various activities. Well, StudioGrowth doesn't fall short here either. Everything you create with this tool will be 100% responsive and optimized.
Literally, everything in your courses will be optimized. Logos, colors, icons, and everything you use will be just as clear on a phone as it is on a desktop. This feature alone will attract a large number of new users.
Conclusion
Once you enter the world of online courses, a little or a lot of help will come in handy. Don't be afraid to take a risk and try Studio Growth. We're sure you'll enjoy having more time for things that matter in your life. With StudioGrowth, everything will be neatly kept in one place, and you will not have many smaller tools that only confuse you.