In today's digital world, computer storage devices is a major part of our daily lives. Unfortunately, this comes with its own problems.
Everyone moves around with at least mobile phone that has some digital storage facility. This helps up store files including photos, movies, sound files, etc. Students as well as teachers have a huge portion of their course materials in some digital storage organ.
But for many different reasons, we are faced with the predicaments of these data losses. Critical files sometimes just get deleted accidentally or eaten up by some viral infection. In some cases, the storage materials get logical or mechanical damages, making data retrieval a complete nightmare.
Folks for some technical reasons get their drives formatted or partitioned. This of course leads to data loses.
You may one day think ok I no longer need this file so let me trash it. And the next few hours or days, you realize you did an error in deleting it. Now you are worried because you just lost some vital information.
Well…
EaseUS free file recovery software is a huge relief. I'm going to show you step-by-step how to recover your deleted/formatted/lost files in a matter of minutes. But first, here are some product specifications:
For Personal Computers:
Hard drive,
External hard drive and SSD on your PCs, laptops or servers.
Lost and formatted partitions
Memory card: 
Memory stick,

SD card,

CF card,

Micro card and more
USB drive : 
USB drive,
Flash drive,
Pen drive and other removable storage media
Other digital devices:
Digital camera,
Mobile phones,
iPod,
Music and video player, etc
How to easily recover lost files with EaseUS data recovery wizard
As a matter of fact, EaseUS will help you recover deleted files on any storage organ.
Now, download the software here for free. You will have both Windows and Mac Versions so pick that which meets your system.
One you install, you will find out it's a very friendly application. First, it scans your computer for connected storage units: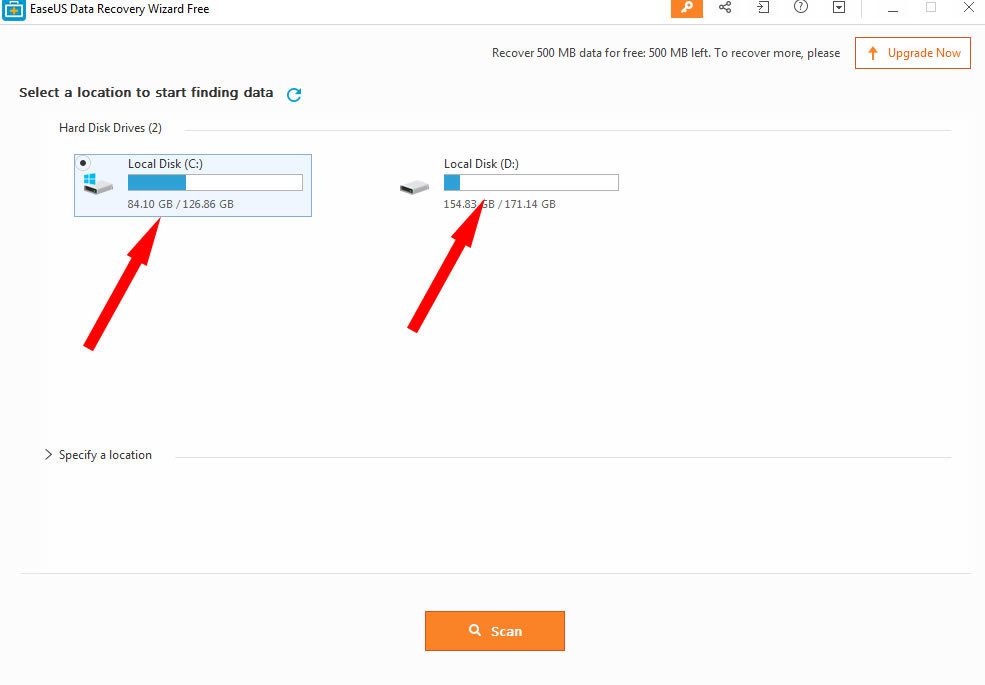 If you have removable organs, cameras or mobile phones connected, you will have all listed on this window. Simply click the organ from where you want to recover the files. You will have both quick and deep scans.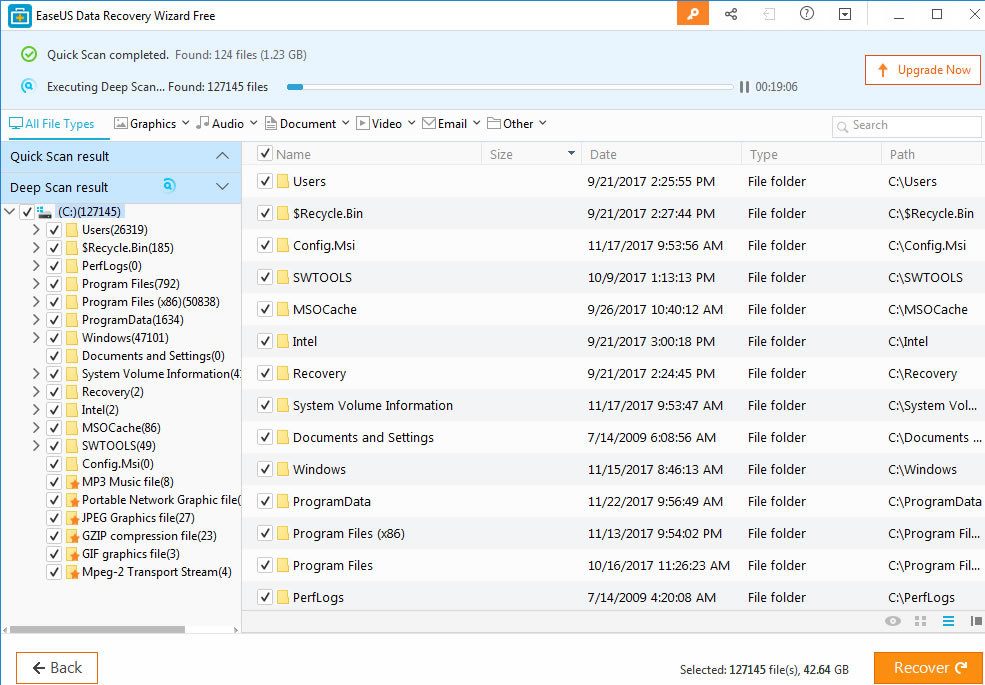 The deep scan option allows you to scan specific folders. This is quite exciting as you may not want to scan the complete drive, taking much of your time.
Once your scan is complete and the lost/deleted files found, just hit the Recover button: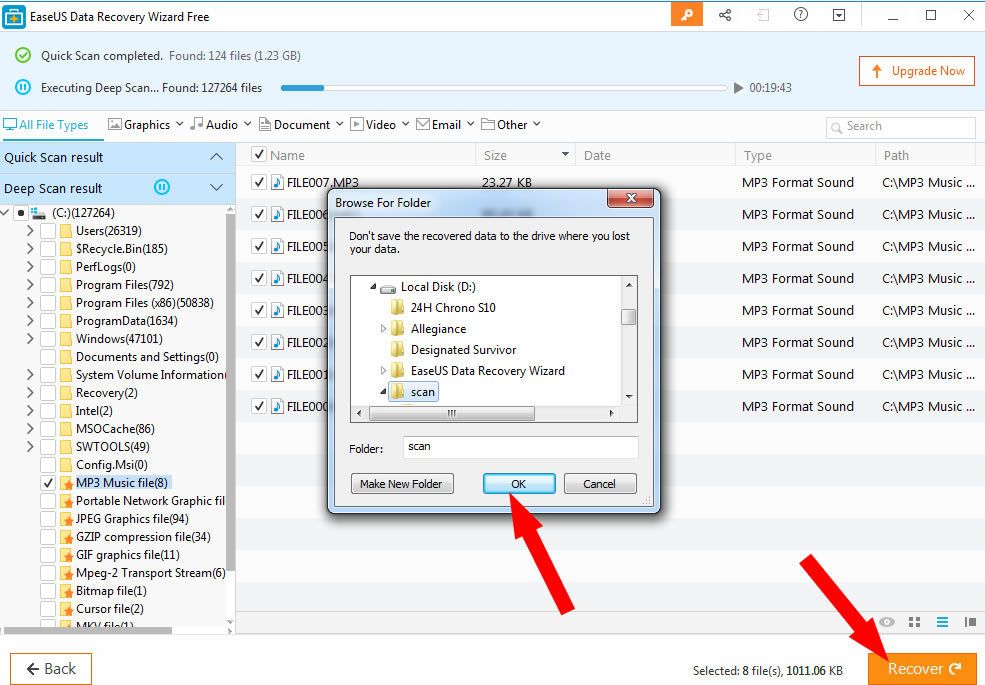 Note that EaseUS is available in different many languages and compatible with different versions of Windows and Mac Operating systems.
Some more System and Hardware Requirement:
Operating System

Windows 10/8.1/8/7/Vista/XP
Windows Server 2016
Windows Server 2012
Windows Server 2008
Windows Server 2003
File System

FAT(FAT12,FAT16,FAT32)
exFAT
NTFS
NTFS5
ext2
ext3
HFS+
CPU

at least with x86
Disk Space

32MB minimum space for EaseUS Data Recovery Wizard installing
RAM

at least 128MB
Conclusion
Be sure to grab your free copy of this exceptional data recovery application and let me know in the comment box if you've ever had a hard situation of data losses and how  you did deal with it.