---
Promote Content Is Money ebook and get your commissions sent straight to your Mobile Money/Orange Money.
Up to 50%
Content Is Money is a product of years of experience as blogger and Internet Marketer.
As blogger and content creator in Cameroon, you can promote this book and earn a huge portion of the sale.
Commissions are sent straight to your mobile.
To join the affiliate Program:
1 – Create your free account here.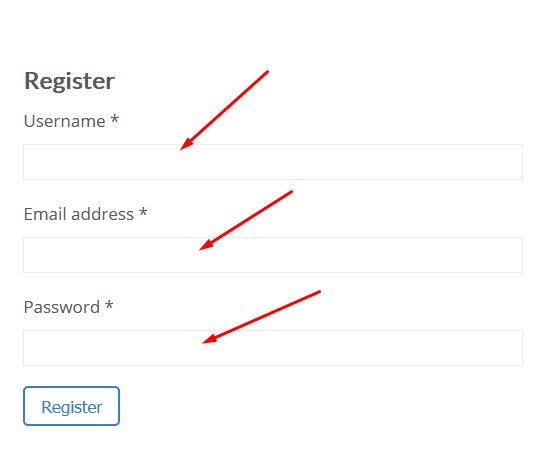 Sign in to your account and click the Affiliate Area link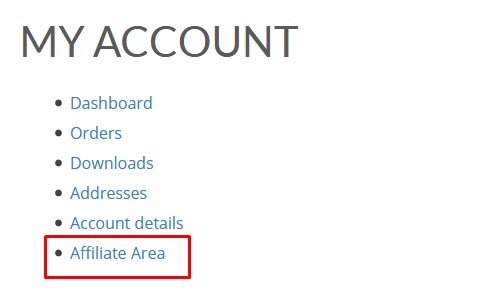 2 – Apply to be an affiliate. Your application will be instantly approved. Fill this form properly:

NB: Be sure to enter your URL completely on the field, beginning with https://. If you do not have a website and you want to promote on social media, just enter https://facebook.com
In the next field "How Will You Promote Us", enter the various methods you want to use (blog posts, social media, word of mouth, etc)
Submit your application for instant approval.
Now in your affiliate account
The affiliate account is quite straight forward but I want to underline a key point.
The software allows you to create and generate affiliate links for different products on the site. Your default affiliate link drives traffic to the home page but that's not what you want.
First, click "Affiliate Link"
Then in the form field "Enter URL to generate Referral Link", copy the following URL and paste there. Be sure to copy it properly:
https://enstinemuki.com/product/content-is-money/
Click the "Generate URL" button.
It will look something like this: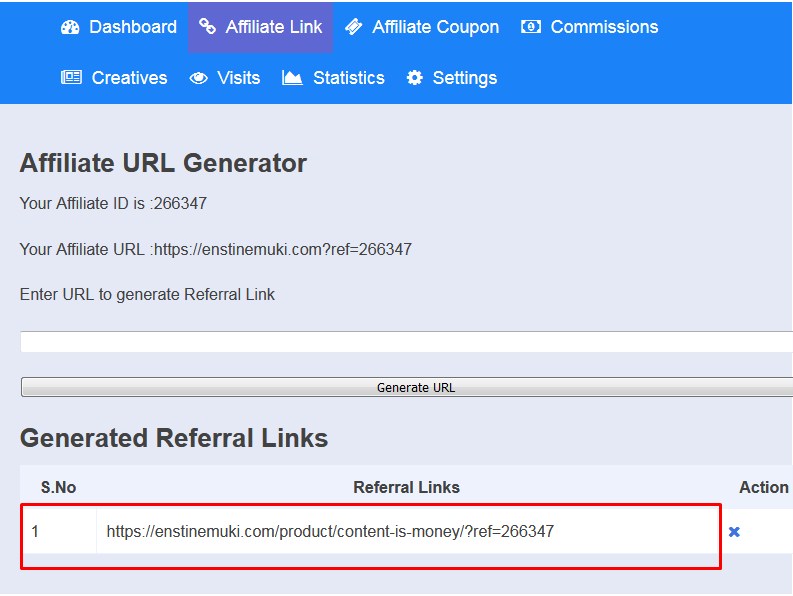 Now you can copy your URL and share on social media, use on your articles, etc. You may want to use a link cloaking plugin to shorten the link and make it more memorable.
Creatives
Creatives are banners. Click the "Creatives" links and access the banners you can copy and use on your blog or social media