While having the best money making wordpress themes (the best theme for blogs to earn money) does not guarantee earnings from your blog, poorly coded or structured theme can really have a negative impact on your objectives.
In this part VII of our series to create a blog that makes money, I want us to look at some of the aspects to consider before buying a premium theme for your blog.
Before I move ahead, you may want to check out the previous posts in this series. Click here to go back to front page.
We want to create a blog that makes money so we are interested in certain things on our blog that can only be available on money making wordpress themes. One of the ways to generate income from our blog is by placing advertisements on strategic portions  on the same blog. So our theme must make this easy for us. Some themes out there will not make it easy and flexible for you to move advertisement objects from one end to the other. That's not what we want.
NB: In as much as placing banners and links on our blog can generate real income, there is a limit. An uncontrolled display of ads can lead to stuffing of your blog, which is one of the repelling factors to avoid.
What are we looking for ? ( best theme for blogs to earn money )
1 – We are looking for a theme that's designed to accommodate banners at different spots on our blog – top right, right sidebar, left sidebar, secondary sidebar, below post, above post, within post and footer.
NB: You may have all of these spots available but placing ads on all of these at once will be a very bad step. This can rather kill your efforts.
2 – We are looking for a theme that makes it possible to create widget and deposit them easily on spots that attracts attention.
Some high impression spots for banner ads
There are some areas with high impressions than the others.
Impressions are the number of times an object or a portion of a page is displayed to the viewer. Generally, as you scroll the page up, the number of impressions diminishes, reason being that not every visitor to the page navigates down to the bottom.
 -> Here are some  areas of high visibility on a typical blog page:
Header
Above the fold
Top left content area
Top right content area
Side bars
Within the content (Any acceptable size)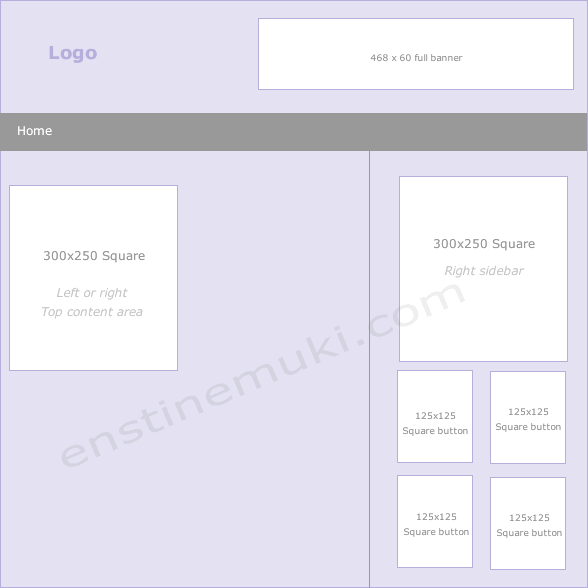 Now if a theme will not enable you assign text or ad plugin widget to these areas, this may not be an interesting piece. The best WordPress themes to make money should allow us the flexibility to be able to place ads on areas of high visibility on our blog.
What can be advertised with banners
We can advertise our own products.
We can advertise affiliate products and earn commissions.
We can sell the ad space to clients.
NB: Here are 15 bloggers make money
How to identify the right theme.
Ask friends who have blogs with banner ads
Read theme specifications
Ask theme authors
View theme demos
My recommendations.
There are a couple of really nice frameworks and themes out there but as my principle goes, I recommend what I use. Here is my take…
Get the genesis framework for top speed, SEO and monetization
Now, there are a couple of child themes you can pick from depended on your niche and style. These guys of StudioPress have some of the best WordPress themes available today.
Or do your research following the points above.
-> Why I recommend Genesis
I use it so I know what I'm saying.
Genesis child themes are very customizable. You can literally change it to anything you want and place ads virtually anywhere on your blog.
Genesis Framework has  a host of very flexible child themes. You can always have your choice.
Genesis 2.0 corrals essential web standards like HTML5 and schema.org to make your WordPress website as fast, secure, flexible, and findable as it can be.
The Genesis theme is highly supportive
Genesis 2.0  is completely mobile responsive.
-> Check out Genesis FrameWork here
Another huge recommendation is ThriveThemes. As a matter of fact, that's what I use on this blog right now. I use FocusBlog. Unlike Genesis, Thrive Themes are not Framework based. The team at ThriveThemes has done amazingly well in developing some of the most-sort after WordPress themes today.
With ThriveThemes, you will get the best theme for blogs to earn money.
Moving forward…
In the next part in this series, we will be looking at  installing the necessary Plugins on your income blog.
Leave your comments, share this post on social media and look up to the next