Many websites worldwide are sports-related, mostly because of the big popularity and influence that sports have on people. Thanks to this fact and the overall development of the internet and digital marketing, people started looking for specialized sites to follow their favorite sports on.
This proved to be a great opportunity for many people wanting to create sites and start working on good quality content. Of course, to create a good and reliable site, most people use the WordPress platform, as it proved to be an incredible tool full of features. Thanks to WordPress, many people are engaged in the world of sports journalism and blogging. But, they all have one thing in common, they all need good and reliable plugins to build a great and professional site.
As usual, with WordPress, you can count on many plugins, but not all of them are suitable for successful sports blogs. That is why, in this article, we will give you a list of the best plugins for sports blogs that will make your site look astonishing and you a true professional.
1. UnderConstructionPage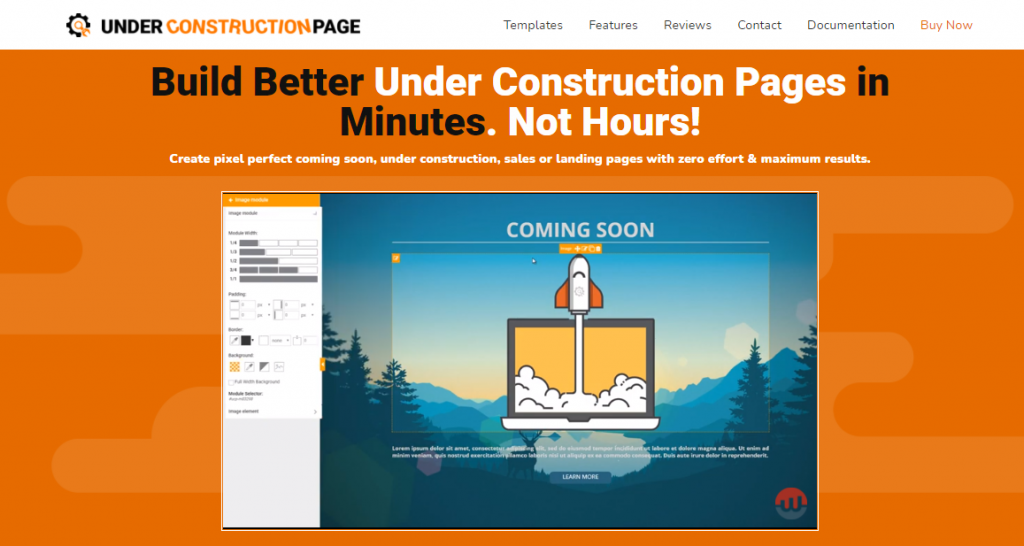 UnderConstructionPage is one amazing plugin for websites and blogs. It is a unique plugin, thanks to the many templates that it offers you. This plugin provides you with a beginner-friendly drag-and-drop builder, using which you will build pages very fast. Included is also an impressive collection of more than 2 million premium images for your page in both HD and 4K resolution.
As we already mentioned, templates are the feature you will particularly love in this plugin. There are more than 260 different templates for building your landing pages, under-maintenance pages, or coming soon pages. What's more, you will find a lot of sports-related templates.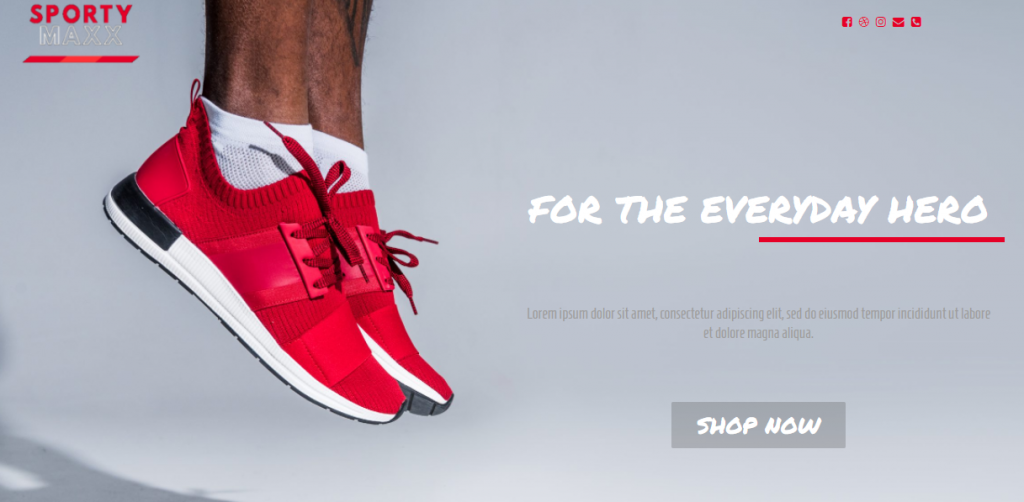 This and many other features of this tool will help you start your success story in sports blogging.
2. WP Reset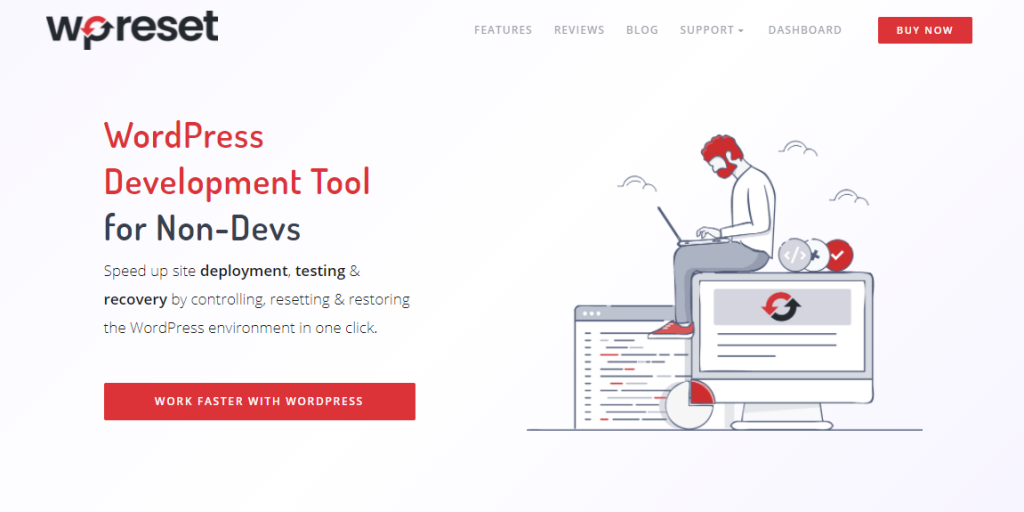 Once you decide to build your sports site or blog, you will need many plugins and tools. But, there is one plugin you will need the most – WP Reset. This amazing tool will help you speed up your site's deployment, testing, and recovery.
It offers a broad range of resetting tools that will make your site fast, attractive, and, most importantly, very functional. It also has the feature of creating database snapshots and has an almost magic tool called Emergency Recovery Script.
WP Reset can be combined with other tools very easily, thus creating the perfect recipe for a successful blogging story.
3. Team Rosters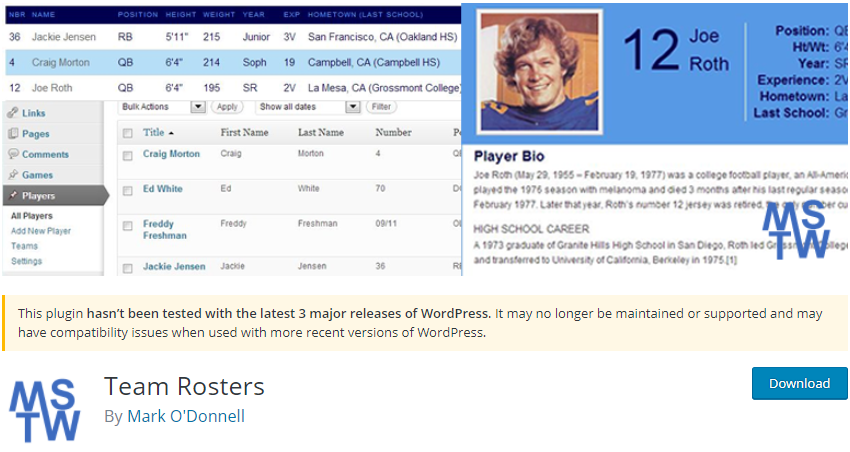 Team Rosters is a perfect plugin using which you can manage rosters for multiple sports teams. This tool offers you different roster tables with built-in formats for high school, college, and professional teams. Team Rosters helps you deal with all analytical issues you could potentially have on your page or blog.
You can repurpose data fields by re-labeling them; plus, the plugin supports as many players and teams as you need for your blog.
Thanks to its data collection abilities, you will get several views of rosters, including talk, player gallery, and single-player bios.
All in all, this is a truly helpful plugin that will allow you to be organized and professional.
4. Simple Author Box Pro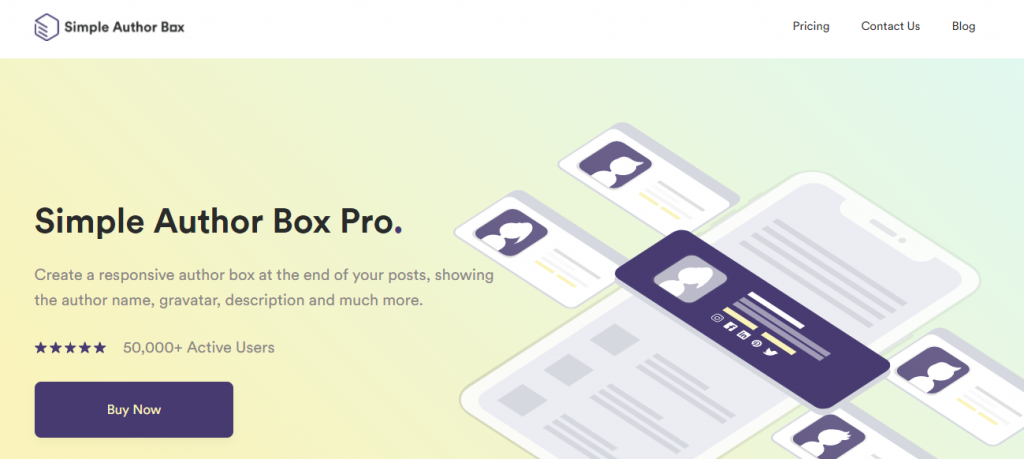 Simple Author Box Pro is another amazing tool for every sports blog. It integrates easily with your WordPress site. With it, you can easily create author boxes and assign a post to guest authors as well as co-authors, a feature that will further enrich your blog by making accepting contributions easier.
It is a perfect plugin if you work on bigger content pieces on your blog that include contributions from multiple authors.
5. SportsPress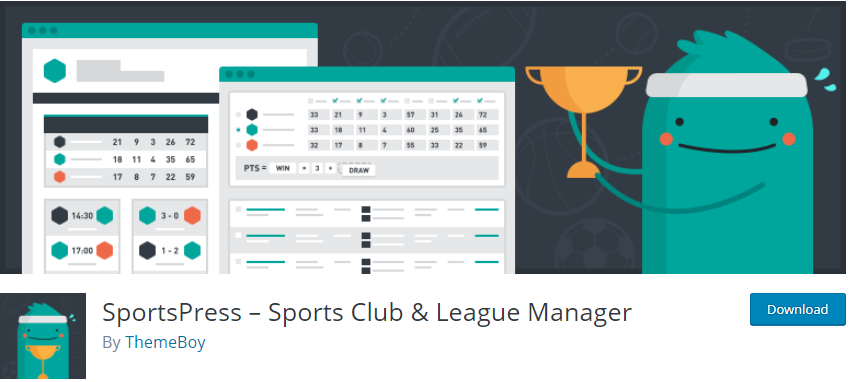 Another plugin fully designed for sports blogs. SportsPress will make your blog a configurable sports team, club, or league website. You will get all features necessary to build a sports blog containing all important details like fixtures, results, automated standings, player rankings, and individual profiles for clubs, players, and staff.
You can also count on features like an equation builder, events calendar, statistics, league table columns configuration, easy shortcodes menu, and many more.
The plugin is available in many languages and covers various sports.
6. WP Sticky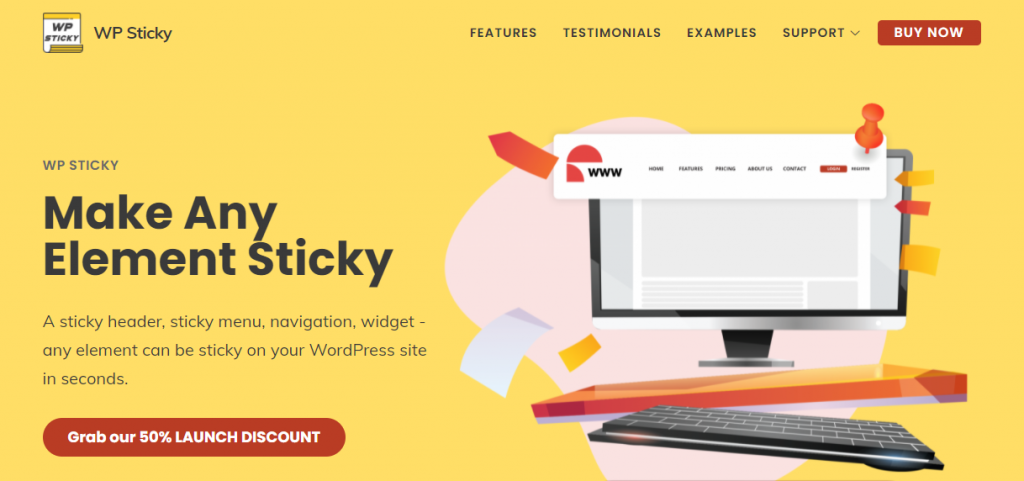 WP Sticky is a tool that will make your site look modern. Sticky elements are really important for every page on a blog since, with them, you can point out important things on your site or add some additional important news, as well as site elements.
When we talk about sticky elements, we have to mention WP Sticky since it is one of the best tools for creating them.
It includes many features using which you can create a sticky menu, sticky header, or any other sticky element. There is no need for any advanced technical knowledge when using this tool; plus, it will make your site great-looking with all the modern features it includes.
7. BackupGuard WordPress Plugin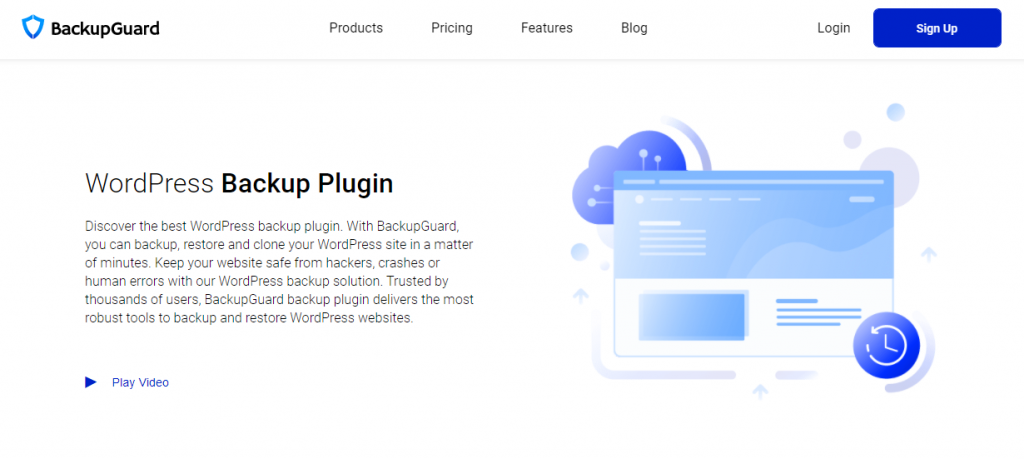 Once you start working on your sports blog, you could quickly end up in trouble because of unforeseen events. Things like cyberattacks, page crashes, or malware infections can destroy your work if you don't have protection in the form of backups, among other things.
BackupGuard WordPress Plugin, besides creating backups, will restore your website and database to a point you choose in a matter of minutes, making sure that you don't lose your precious time and avoid stress.
8. Google Maps Widget PRO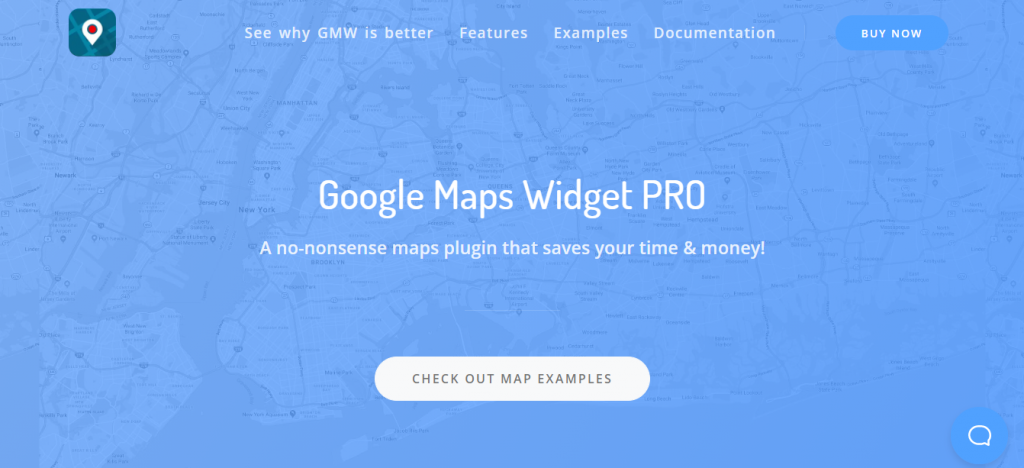 If you need a good and reliable plugin for adding maps that is easy to use and doesn't require any broad technical knowledge, then Google Maps Widget PRO is the right plugin for you. With this amazing plugin, you can add an unlimited number of maps and add as many pins on those maps as you need.
The maps are highly customizable and completely mobile-responsive as well.
9. WP Club Manager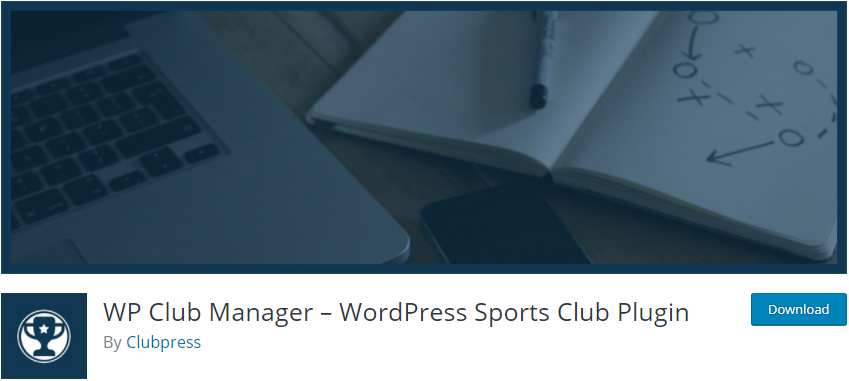 This amazing plugin will help you build, create, and manage a club website in WordPress. It is very easy to use, has a quick setup, and allows you to manage clubs, player profiles, and performance data. It also includes management of staff, sponsors, league tables, and a feature to keep track of all fixtures and results.
This tool covers a huge variety of sports, and it is available in different languages.
10. WP 301 Redirects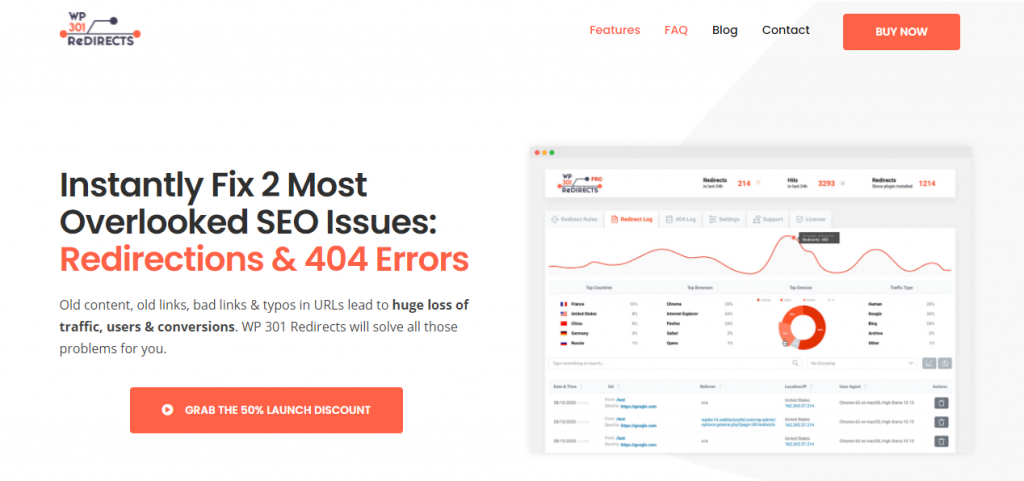 Thanks to this astonishing plugin, you will instantly fix the 2 most common and, unfortunately, too often overlooked SEO issues. Those issues are redirections and 404 errors. These issues combined with old content as well as links and typos in URLs always lead to a huge loss of traffic, users, and conversions.
But, thankfully, WP 301 Redirects will resolve these problems for you using many of its unique features.
11. League Table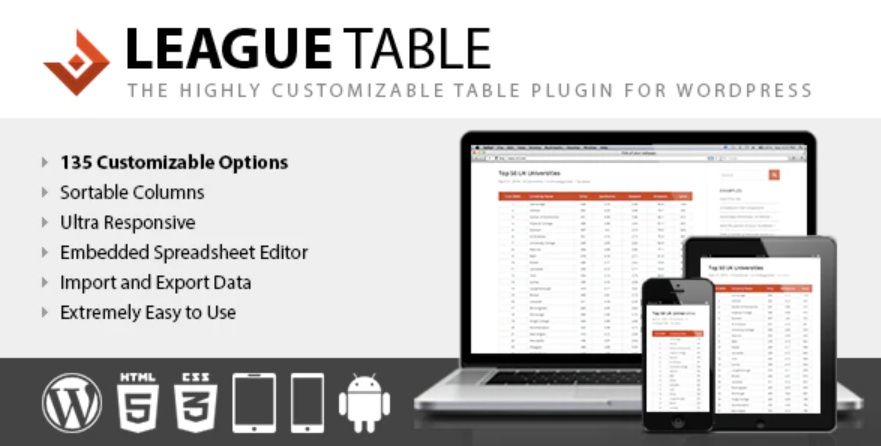 This is a very special WordPress plugin, perfect for your sports blog. With it, you can create sortable and responsive tables on all your posts, pages, and widget areas. This is a very fast and easy-to-use plugin that allows you to create different types of tables without any complications in less than a minute.
You have 105 options per table at your disposal, 17 options per cell, 13 general options, a spreadsheet editor using which you can edit the table data, and an advanced multi-column sorting system.
This plugin is a must-have if you are a detailed person and a big lover of statistics.
12. Sports Bench WordPress Plugin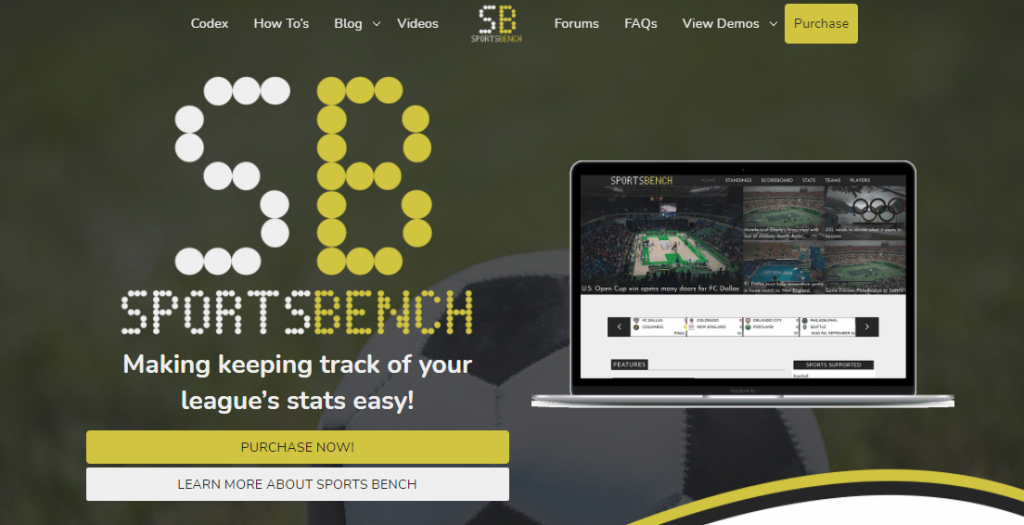 Finally, the Sports Bench WordPress Plugin will help you keep up with sports league stats on the internet with ease. If you have a sports blog or a site dedicated to sports only, then you know how hard it can be to keep up with all the statistics and details for each league or team.
Sports Bench WordPress Plugin will help you to organize better and give you the ability to display standings, scoreboards, statistical leaderboards, and much more.
Conclusion
Once you start running a sports blog, you will quickly notice how many details you have to take care of. Thankfully many plugins and tools will help you reduce the amount of time you spend doing work on the blog. These handy little helpers will make any task a lot easier, and each blog a good-looking one.