6
Top 7 CBD Edibles for bloggers and digital entrepreneurs
I like CBD edibles especially Penguin CBD Gummy Worms. My daughter too likes them but we eat in moderation.
Do you take a bit of it when you blog?
I just got some from a nearby super market as I'm working from home. They were about closing their doors due to Coronavirus restrictions. I couldn't take pictures because of the rush. But I got some so my kids are happy. At least, this is enough for some few days.
I just met with an old time friend who directed me online to Zamnesia that is a great source for top CBD products like gummies, oil, and even seeds.
CBD edibles are everywhere and come in all shapes and sizes. From gummy worms to gummy bears to capsules and everything in between, edibles are a popular way to get a dose of high-quality CBD; but which ones are the best to take?
When you buy CBD edibles, there are a few things you'll want to look for. Make sure your edibles are using CBD sourced from USA-grown hemp (other countries don't have as strict rules about how hemp is grown) and that the company you're buying from has a good service reputation to stand behind its products.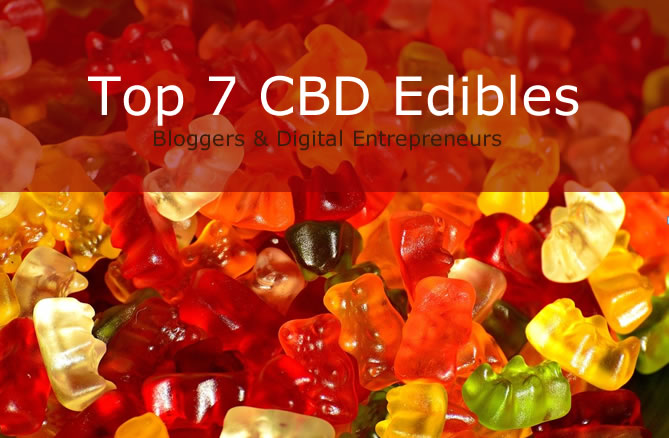 Here are the top seven CBD edibles you can get right now.
1. Penguin CBD Gummy Worms
My choice always…
Who doesn't love the sweet and tangy taste and nostalgic feel of a good old fashioned gummy worm? Penguin CBD knows that gummy worms are a favorite, even among adults, which is why the company is proud to offer some of the best CBD gummies around; in the shape of those slippery worms!
Each CBD worm is packed with 10mg of high-quality CBD isolate, so you know you're getting the value for your money. Not to mention, Penguin CBD is one of the top providers in the CBD market right now. Get yours here for just $45.00.
2. PureKana CBD Gummies
You can't mention CBD without including PureKana. The company has been well-seated in the CBD space for years now and is helping to raise the standards in the industry by only providing the best possible CBD experience. With their incredible lineup of CBD oils, the company has created plenty of buzz in the market, but there's something else worth looking at.
PureKana's CBD gummies are potent and tasty and start at just $40 for 20. Each gummy is loaded with 25mg of CBD, so you'll be getting a great dose at the start of your day or whenever you decide to take them. Get yours here.
3. Verma Farms Blueberry Wave Gummies
The succulent taste of blueberry combined with the high-quality potency of Verma Farms' CBD has created one of the company's best-selling products: Blueberry Wave CBD gummies. These tasty treats will leave your taste buds wanting more and your body feeling satisfied with the effectiveness of the CBD; which, by the way, is sourced only from high-quality USA-grown hemp.
These gummies are just what you need to get you started with CBD edibles, and are perfect for seasoned users as well. Get yours here for just $44.99.
4. Diamond CBD-Infused Honey Sticks
Let's mix it up a bit with something other than just gummies. These CBD-infused honey sticks are the perfect treat for the CBD user who prefers something a little more substantial than candy. You can put this CBD-infused honey on bread, biscuits, or in your tea; wherever honey is used. Or, you can eat it right from the tube!
Each stick is infused with 10mg of CBD for a potent dose. Get yours here.
5. Charlotte's Web CBD Gummies
Ok, back to gummies! Charlotte's Web CBD Gummies are some of the best on the market, and the customers love them for their flavor, affordability, and potency. The company offers "Recovery" gummies for after your workout, and they're a customer favorite. Tasty, potent, and for only $54.99 they can be yours. Get them here.
6. Raspberry and Dark Chocolate Bar
Raspberry and dark chocolate are a match made in heaven. Throw in some CBD, and you've got yourself a tasty, calming treat. This chocolate bar is loaded with flavor and a total of 60mg of high-quality CBD. Dark chocolate contains certain health benefits as well, so if you're looking for a healthier alternative to gummies, here it is!
7. Verma Farms Peachy Pau Hana Gummies
Our final list-maker is Verma Farms' Peachy Pau Hana Gummies. These tasty peach-flavored gummies are both delicious and potent and pair great with the Blueberry Wave variety. With 21mg of CBD per gummy, you'll get a great dose of flavor and high-quality CBD for the price of just $44.99.
Verma Farms is one of the top providers of CBD-based products on the market, and their gummies are top-notch. You'll find nothing but the best ingredients as well as a commitment to quality that can hardly be matched by the competition.
Conclusion
CBD edibles may be abundant, but it's important to remember that not every CBD company adheres to the same level of quality that these seven products do. Always be sure to research the company you plan to purchase your CBD from, and don't buy any CBD that's not sourced from USA-grown hemp.
Try one of these tasty varieties today, and you won't be disappointed! What are your favorite CBD edibles? Comment below.