15
Proof of Work Vs Proof of Stake ~ SwissCoin Blockchain
Proof of Work and Proof of Stake maybe tough technical terms to understand. As Crytocurrency investors, we may not have need to worry about understanding the details. However, some basic knowledge is a requirement so we are not to be completely lost.
There are hundreds of electronic currencies today running on blockchains and the algorithms used to generate these digital coins is a huge factor that contributes to the efficiency of the currency.
Generally, both PoW and PoS are efficient in getting end results (the coins) but there is a huge difference in the process that touches on cost effectiveness.
SwissCoin Blockchain  – Proof of Work Vs Proof of Stake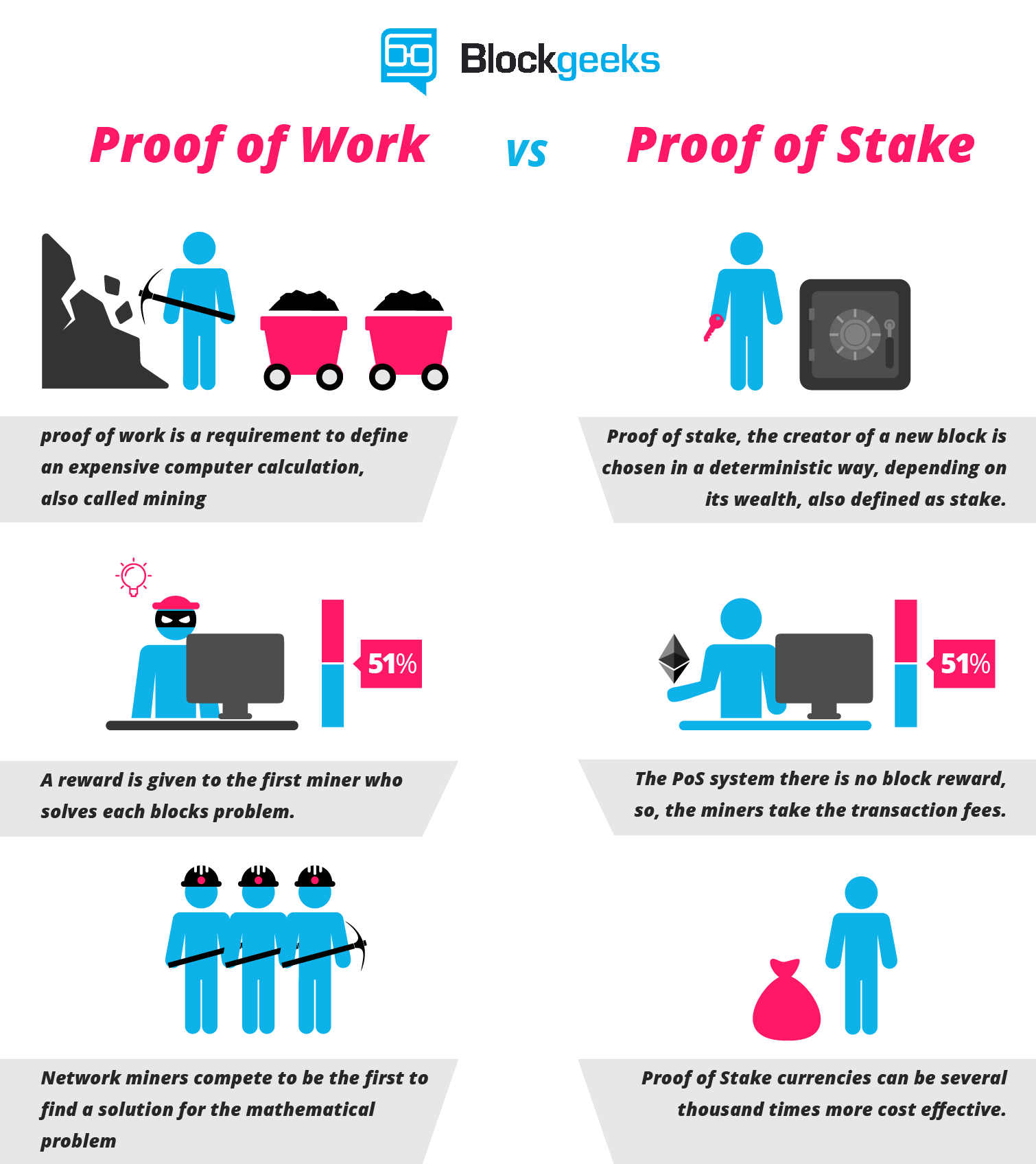 Src: blockgeeks.com
SWISSCOIN will be runned as a full PoS system, the question is, What is PoS (proof of stake)
Proof-of-stake (PoS) is an algorithm by which a cryptocurrency blockchain network aims to achieve distributed consensus (A situation where the different computers making up the network come to an agreement on the status of a transaction)
Proof of stake first idea was suggested on the bitcointalk forum back in 2011, but the first digital currency to use this method was Peercoin in 2012, together with ShadowCash, Nxt, BlackCoin, NuShares/NuBits, Qora and Nav Coin… blockgeeks.com
Unlike Proof-of-Work (PoW) based cryptocurrencies (such as bitcoin), where the algorithm rewards participants who solve complicated cryptographical puzzles in order to validate transactions and create new blocks (i.e. mining), in PoS-based cryptocurrencies the creator of the next block is chosen in a deterministic (pseudo-random) way, and the chance that an account is chosen depends on its wealth (i.e. the stake).
In PoS cryptocurrencies the blocks are usually said to be forged (in the blacksmith sense of this word), or minted, rather than mined. Also, usually all the coins are created in the beginning and the total number of coins never changes afterwards. Therefore, in the basic version of PoS there are no block rewards (e.g. as in bitcoin); so, the forges (miners/stakers) take only the transaction fees.
Many cryptocurrencies are now exploring PoS, for example we see Ethereum planning a hard fork transition from PoW to PoS consensus as they all see it as a more beneficial system then PoW for future use.
What we see from SWISSCOIN and their unique blockchain is a hybrid PoW / PoS system, top of the art. The SWISSCOIN blockchain will be completely decentralized and used as a value transfer instrument worldwide with its fast, borderless transactions with minimum cost.
Proof of Work relies on energy use. According to a bitcoin mining-farm operator, energy consumption totaled 240kWh per bitcoin in 2014 (the equivalent of 16 gallons of gasoline). In a recent research, experts argued that bitcoin transactions may consume as much electricity as Denmark by 2020. Moreover, these energy costs are almost always paid in non-cryptocurrency (fiat currency), introducing constant downward pressure on the price.
Proof of Stake currencies can be several thousand times more cost effective and will without a doubt be the future preferred blockchain system to use due to its fast handling, low cost and eco-friendly approach.
SWISSCOIN is the future of payment and transaction systems, get informed, get educated, get an advantage.