Sale!
Content is Money – eBook for Cameroon by Cameroon
CFA10,000

This book is meant for Cameroonians who want to make money on the Internet.
It's not about the regular things. Over 100 pages of practical information written by the expert in Blog Monetization.
Format: PDF
Number of page: 110
Author: Enstine Muki
Language: English
Version: 1.0
Delivery: Instant Download
Bonus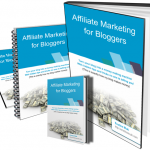 Buy Content Is Money now and get Free Copy of Affiliate Marketing For Bloggers.
This is all you  need to know about Making Money any where in the world with Affiliate Marketing.
Format: PDF
Pages: 84
Delivery: Instant download
How to buy with Mobile Phone
You can make payment with Mobile Money and your book will be available for download instantly.
Just click "Add to cart" below or Watch this video for step-by-step instructions.
Description
It's absolutely amazing how we now have the things we need to make real money (FCFA) online while in Cameroon.
I have been making money on the Internet while in Cameroon since 2011. Enough money to live a dot com lifestyle.
Since then, I have not written a job application letter. I earn money from Content Creation and make things happen living right here in Cameroon.
And hey!
There is a massive untapped market here for us Cameroonians. But you need someone to show you where to get what.
I'm shocked how local bloggers and content marketers stuff their blogs with Adsense ads and celebrate peanut income. You've got to think above Adsense.
How about getting sent 100,000 FCFA to your mobile phone regularly?
Are you MTN MoMo or Orange MO?
No problem at all!
Ding! Ding!
You just received FCFA 125000 from XYZ…
That's an sms from MTN telling you someone just sent you money because you applied the techniques in this  book
What's in the book by the way?
In this book, I share with you the things you need to know and do to be able to make good money online in Cameroon.
You need a clear vision of what Content Marketing is in Cameroon and how to connect the dots for steady flow of passive income.
Here are some key points:
Understanding the content market situation in Cameroon.
Building your marketplace (Not like marche Mboppi)
Deciding on what to blog about.
Using social Media to Make Money
Affiliate Marketing in Cameroon with a difference
How and Where to start right now and get money sent to your mobile phone regularly (If you already have an influence online, go straight to

page 83

)
Content creation strategies
Becoming a brand ambassador
Sponsored posts and how to make money
Direct Advertising
Contextual Advertising
How to start with Fiverr
SEO and natural traffic
Guest posting for traffic and SEO
Blog commenting and community building
Etc
Are you a blogger?
You definitely need this book.
You know the fierce competition in the business of content marketing. But you have to be able to create winning content to stand out.
But what's Winning Content and how do you create it?
As a matter of fact, Winning content is content that has the innate power to attract the
readers and keep them stuck
Number 1 – The content should be able to attract readers.
Number 2 – It should be sticky
Why?
Because you are not the only blogger writing about that same topic. But your content should win the readers.
There is a lot in this book to help you create Winning Content:
1 -> You need to know the 7 reasons people read your blog.
2 -> You need to know EXACTLY what readers want when they are on your blog. Go straight to page 44 and get the 4 strategies to read the minds of your readers as they read your articles.
3 -> Everyone is talking about in-depth content. What is it and how do you create it? As a matter of fact, if you want to rank well on SERP for chosen SEO keywords, you need to create in-depth content. This is intent-focused content. From page 46, you are going to discover 11 mind-blowing tips to help you create in-depth winning content for your readers.
Are you struggling with SEO?
From page 50, I give you in clear terms accurate knowledge in both Technical and Content SEO.  Of course, there is a lot more on content marketing and monetizing your content.
I look forward to working with you after you must have grabbed your copy.

---